We did our bit to give back in light of Nelson Mandela Day!
#67minutes
Nelson Mandela Day is an annual international day celebrated in honor of the Father of the Nation, the late President Nelson Mandela.
It aims to give back through volunteering, donating and community service.
Declared an official day by the United Nations in November 2009, the day is celebrated on 18 July every year. Although the day is not a public holiday, it is marked to pay tribute to Mandela's legacy and his values.
The Mandela Day campaign message is:
"Nelson Mandela has fought for social justice for 67 years. We're asking you to start with 67 minutes."
"We would be honored if such a day can serve to bring together people around the world to fight poverty and promote peace, reconciliation and cultural diversity," according to a statement issued on Mandela's behalf.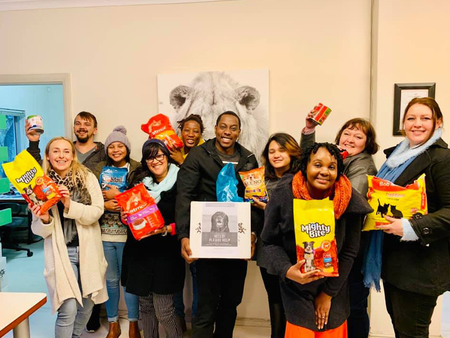 As part of the Lion Roars Pride, social responsibility is an initiative we hold close to our hearts. We are pleased to give support to a wide range of local social development and conservation efforts.
Lion Roars Foundation
Lion Roars Hotels & Lodges has established the Lion Roars Foundation which is committed to preserving our natural heritage, particularly the fight against rampant poaching, focusing on finding an effective means of protecting and increasing populations of all endangered species within our sphere of influence, particularly in the Amakhala Game Reserve (AGR) and environs. The foundation also aims to empower the local communities and participates in self-sustaining projects wherever possible.
Mandela Day 2019
This year we decided to donate to local Grace Animal Sanctuary for Mandela Day.
About the organisation:
Grace Animal Sanctuary is an animal rescue and rehabilitation non-profit organisation in Cape Town.
The organisation rescues and rehabilitates lost, injured, abandoned and abused animals, and place them with a loving family in a forever home. Read more about their initiative on their website.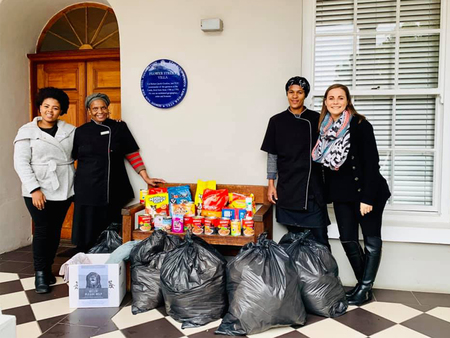 We, therefore, teamed up with our Lion Roars Cape Town head office, and we collected pet food and hotel towels that are no longer in use.
This will go towards the organisation's monthly visit to Westbank, where they host an animal outreach in the impoverished area to vaccinate, deworm, feed and blanket as many animals as can be cared for. If you would like to donate or volunteer with the organisation you can contact them on the following details: info@graceanimalsanctuary.org | 072 844 0250 | 082 226 8682 | 079 021 8351
It's not too late to do your 67 minutes!