Constantia Wine Route: Top Winery Picks
Cape Town is a vibrant city with so much to offer visitors. The Mother City is a perfect destination for every traveler, and whether you are an adventure extremist or you are just that traveler that seeks calm and leisurely experiences, you'll find something to indulge your senses. That being said, Cape Town also makes the perfect base to explore one of the fastest wine growing regions in the world. While many visitors tend to think Cape Winelands is the go-to place for the ultimate wine escapade, Constantia Wine Route also offers impeccable wine experiences that will leave you in awe. We have picked a few of our favorites that we, for sure know you will enjoy; and should  not be missed the next time you make a turn to the city.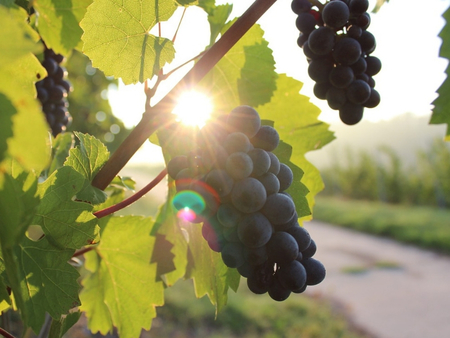 1. Groot Constantia
The beautiful wine estate Groot Constantia was established in 1684 and is of historic significance to the the every-growing South African wine industry. An interesting fact is that Groot Contstantia wines were Napoleon's favorite during his exile in South Africa. This historic landmark also shows off exquisite Cape Dutch architecture with the original furnishings in the Manor House and there is wine museum run by Iziko Museums. Besides tasting award-winning wines, you can enjoy visiting Cloete Cellar, chocolate and wine pairing, world-class food experiences at their restaurants,  Jonkerhuis and Simons. This is a truly phenomenal experiences, one you should not omit while discovering Cape Town. To book a wine tasting or for any other inquiries, you can contact 021 794 5128 . 
2. Steenberg Farm
Proudly known as one of the first working farms in Cape Town, Steenberg Vineyards is located on a beautiful 18-hole golf course about 30 minutes from the CBD of the city. The farms also has a wonderful history to tell and each of their wines has a little story behind it. Steenberg Vineyards is also renowned for producing  the best Sauvignon Blancs and MCCs in South Africa. The farm boasts stunning and lush gardens and two sparkling infinity pools over-looking the beautiful mountain views. Wine tasting is done at their contemporary tasting bar, and there will also find Bistro Sixteen82.  Contact 021 713 7178 for inquires and bookings.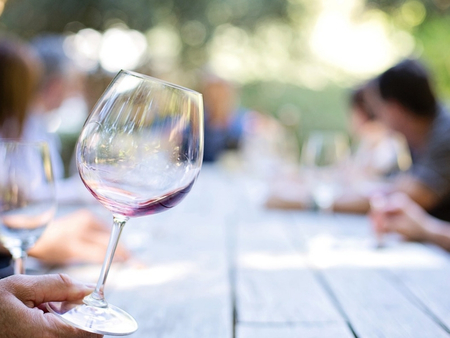 3. Beau Constantia
If you are looking for a boutique wine experiences, Beau Constantia is definitely the place to be. With wines planted to an elevation of 350 meters above sea level at the top of Constantia Nek and overlooking False Bay, the winery offers the ideal adventure for any wine enthusiast. Beau Constantia cultivates the following varieties: Viognier, Sauvignon Blanc, Semillon, Cabernet Franc, Merlot, Cabernet Sauvignon, Malbec, Shiraz and Petit Verdot on a 11.47 hectare farm.  For more information, contact Beau Constantia at  021 794 8632.
4. Contantia Uitsig
Dating back to 1685, Constantia Uitsig has a long-standing and rich heritage and boasts and uncompromising commitment to the greenest building and farming practices. Wine tasting facilities are currently still under development. However, guests can visit the Wine Shop, Bike Park and the Open Door Restaurant. The Heritage Market is something to look forward as well. It features a quaint row of cottages with  the finest artisanal craft producers in their respective fields. For any queries, please contact 021 794 6500 or email info@uitsig.co.za .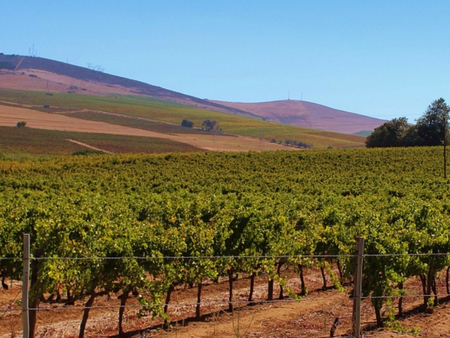 5. Buitenwervachting
Restored lovingly to it's former glory, Buitenverwachting is known for its historic achievement of grape harvest of 100 tonnes, the first in 30 years, and living up to its name, which means Beyond Expectation. Wine tasting is hosted in a beautiful and historic wine cellar  which still retained its traditional thatched roof and rare yellowwood ceiling. Casual charcuterie platters with fresh baguettes are available as well as an artisan ale to cleanse your pallet. Buitenverwachting Restaurant situated in one of the farm's original buildings offers guests variation of delicious refined but rustic-traditional dishes as well as a fine dining menu. A wine library was added to the restaurant, allowing guests to sample vintage wines as well as wines from a limited range only available from the estate. For more information, contact 021 794 5190.