We are giving you a chance to book early!
Why wait until the last minute to book your next getaway? If you think you're in need of a well deserved holiday, this is your chance to start preparing your ultimate escape. 
Book our Pay Stay Special and enjoy your third night free!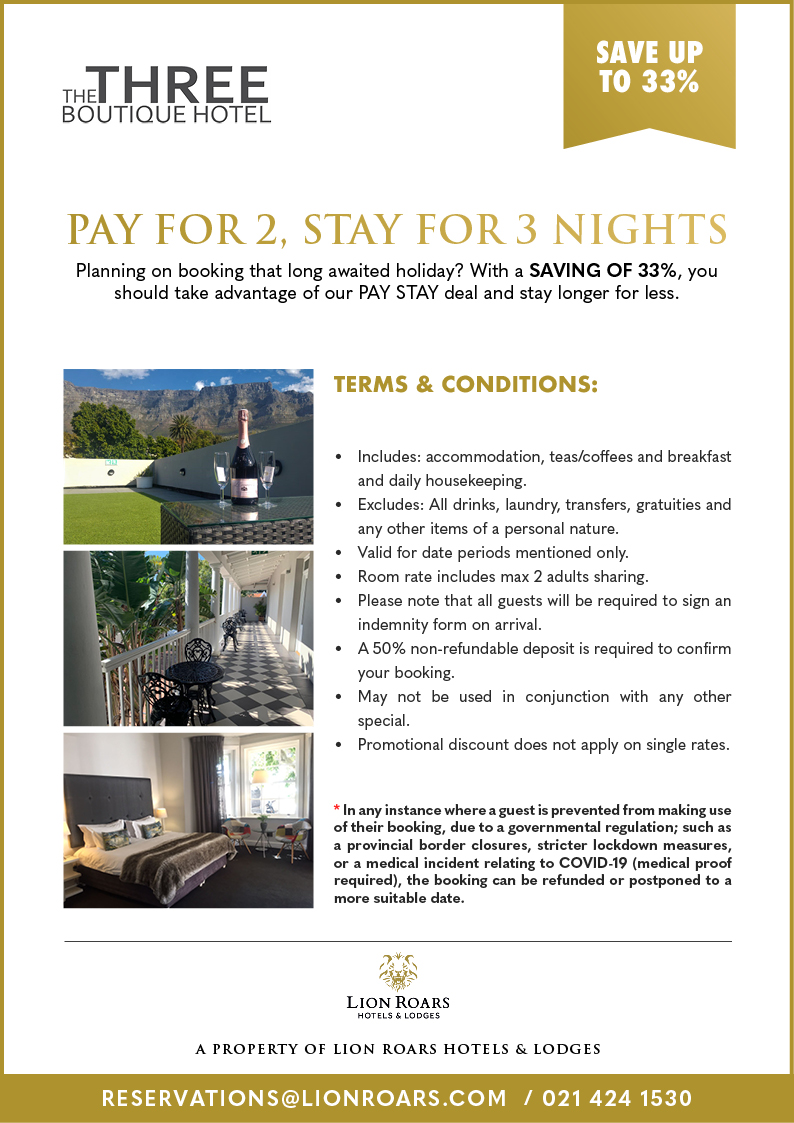 Validity: 
11 April 2023 to 30 September 2023 
1 May 2024 to 31 August 2024
Take advantage of this great deal and enjoy the holiday you've been dreaming of!